Of all the 'busy work' in your business, what's the task you HATE MOST?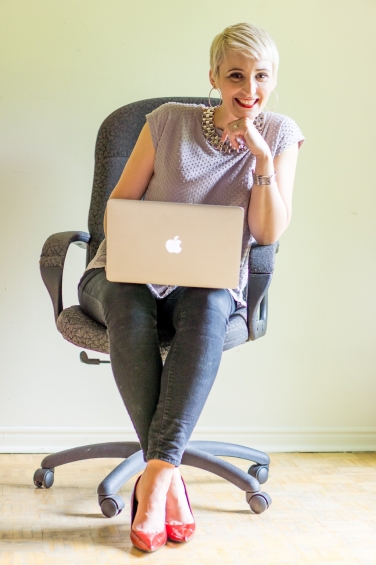 That's funny, cuz I LOVE them!!
Writing emails are what I love writing THE MOST!!
With my background in teaching, public speaking, journalism, storytelling and branding, I've written a wide variety of emails to tell stories, make proposals, suggest changes and even bring up touchy subjects!
When I started my own business in 2009 I was writing several of my own automations and keeping my communities - yes, plural - informed of weekly and sometimes daily changes.
I definitely had to come up with a strategy.
What happened in the midst of everything was that a bunch of my own followers liked what I was saying and wanted to hire me JUST to share my email skills and secrets! Who'd have thunk it?
Guess you gotta give the people what they want, right?
If you're a busy and ambitious entrepreneur, writing emails is a BIG part of your business.
Let's work together for just 5 weeks and you'll have the tools and an overall emailing strategy that will give you the confidence to introduce your brand and offers to your community.
EMAIL HAS AN ABILITY MANY CHANNELS DON'T:
CREATING VALUABLE PERSONAL TOUCHES - AT SCALE
If you struggle to find new topics to bring up
If you're unsure about how to welcome new followers
If you're not sure how to set up a good automated sequence that flows and introduces your products and systems
If you just don't have time to nurture your list
If you know your talents would be better spent elsewhere
...we gotta talk!
JOIN ME FOR 5 WEEKS FOR ONE-ON-ONE TRAINING TO TRANSFORM YOUR EMAILING GAME
Here are a few things we'll work on
so you can get back to the money-making!
create an overall email strategy, with you to make it manageable without me
set up an email automation with a purpose of introducing new prospects to your offer
write ongoing newsletters between promotions
increase your open rates (and therefore - sales!!!)
increase your reach and get your message to more of the right people
set you up with a list of subject lines that will prompt your own email creativity
consult on promotional emails
innovate customized emails or email sequences that your biz is craving
JOIN ME FOR A PERSONALIZED ONE TO ONE PROGRAM FOR 5 WEEKS AND WE'LL BUILD YOU THE LIST OF YOUR DREAMS!
WEEK ONE: Overall assessment and Lead Magnet introduction.
We'll reverse engineer the best lead magnet for your brand that attracts prospects that truly 'click' with your brand!
WEEK FOUR: Delivering an automated series of emails
Together we'll set you up with an automated email platform and get you started on a series of emails (5 to start) - each with a purpose for introducing new prospects to your brand, your story and your offers.
WEEK TWO: Lead magnet implementation and list-building
We'll set up a list-building strategy and organization system that will make it easy for you to segment your customers and use data tools to get important information that can enhance your selling and earning potential

WEEK THREE: Welcome email and email automation strategy
Learn the key information every welcome email must contain to set the stage for you as a trusted brand, setting you up for future sales
WEEK FIVE: Newsletter-writing
You'll learn key ways to write exciting newsletters that your list actually want to open and read! Plus, learn my personal strategies for keeping my community engaged in between promotions and events
Get in touch THIS SUMMER and receive a FREE Lead Magnet consultation to grow your list for FALL 2019!
days
hours
minutes
seconds
days
hours
minutes
seconds
Book your call before August 5th to get started on building your list with a powerful lead-capturing strategy to set your biz up for success!
TOP ENTREPRENEURS KNOW THAT YOUR EMAIL LIST IS PRECIOUS. YOUR RELATIONSHIP WITH YOUR FOLLOWERS MUST BE STRONG, REAL AND IN EXISTENCE
IF YOU'RE IGNORING YOUR LIST, YOU'RE LEAVING MONEY ON THE TABLE!
Imagine the time you'll save when you're not staring at the blank page, wondering what to say.
I help you break the silence and find the words to get the word out about your awesome business and promotions!
I TRULY BELIEVE EVEN YOU CAN FALL IN LOVE WITH WRITING EMAILS
Curious about how I connect with my several entrepreneur communities? Sign up for my newsletter and you'll see first hand!
MY GUARANTEE:
At the end of 5 weeks if you don't feel more confident about your email game, from automation to newsletters and follow-ups, I'll give you your money back.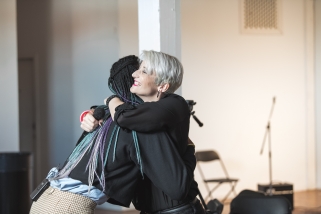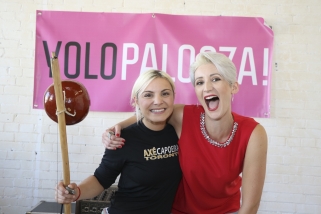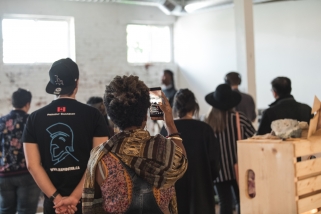 For the Yolopalooza and Yoloverse Community, email has been how I've connected with leaders, built relationships and made the events a success.
Email is how we let our community know what's happening and how they can be a part of it all. We use other platformof course, but nothing is really as important as email when we're bringing in new members and new leaders into the group.
ARE YOU READY TO WORK TOGETHER AND START BUILDING A RELATIONSHIP WITH YOUR TRIBE?
Let's have a chat about your 2019 goals and how a properly set up email automation can help you achieve them!
Make your email list work for you in just 5 weeks
Get your FREE lead magnet consultation and
5 Weeks to upping your email game